Cooling Tower
Service Offerings  

Your cooling tower equipment is critical. Cooling tower systems require routine services to maintain peak performance. OBR offers a comprehensive package to address all of your cooling tower needs.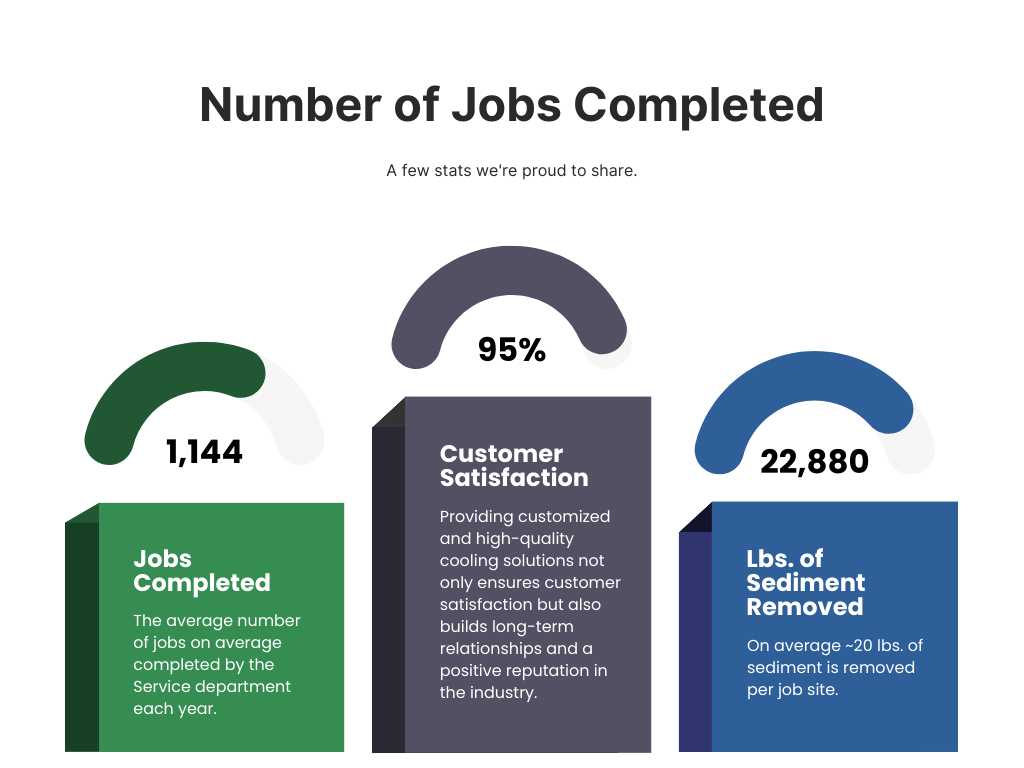 Cooling Tower Cleaning & Decontamination
Expert Services for Optimal Performance and Safety
Cooling towers are notorious for collecting dirt and debris from their surrounding area. In addition, cooling towers are a great environment for bacteria, algae, and mold growth. Per OSHA recommendations, cooling towers should be cleaned twice per year.
Our service team is versed on how to clean these systems properly. Not only can a thorough cleaning address the cleanliness of the system, but it can also restore some of the heat exchange capacity and longevity of the equipment. During the cleaning process, our cooling tower experts can identify any necessary immediate or future repairs that may be needed.
We provide a detailed service report and certificate of cleaning for your records, ensuring that you have documentation of the cleaning and can maintain a record of when your cooling tower was last serviced.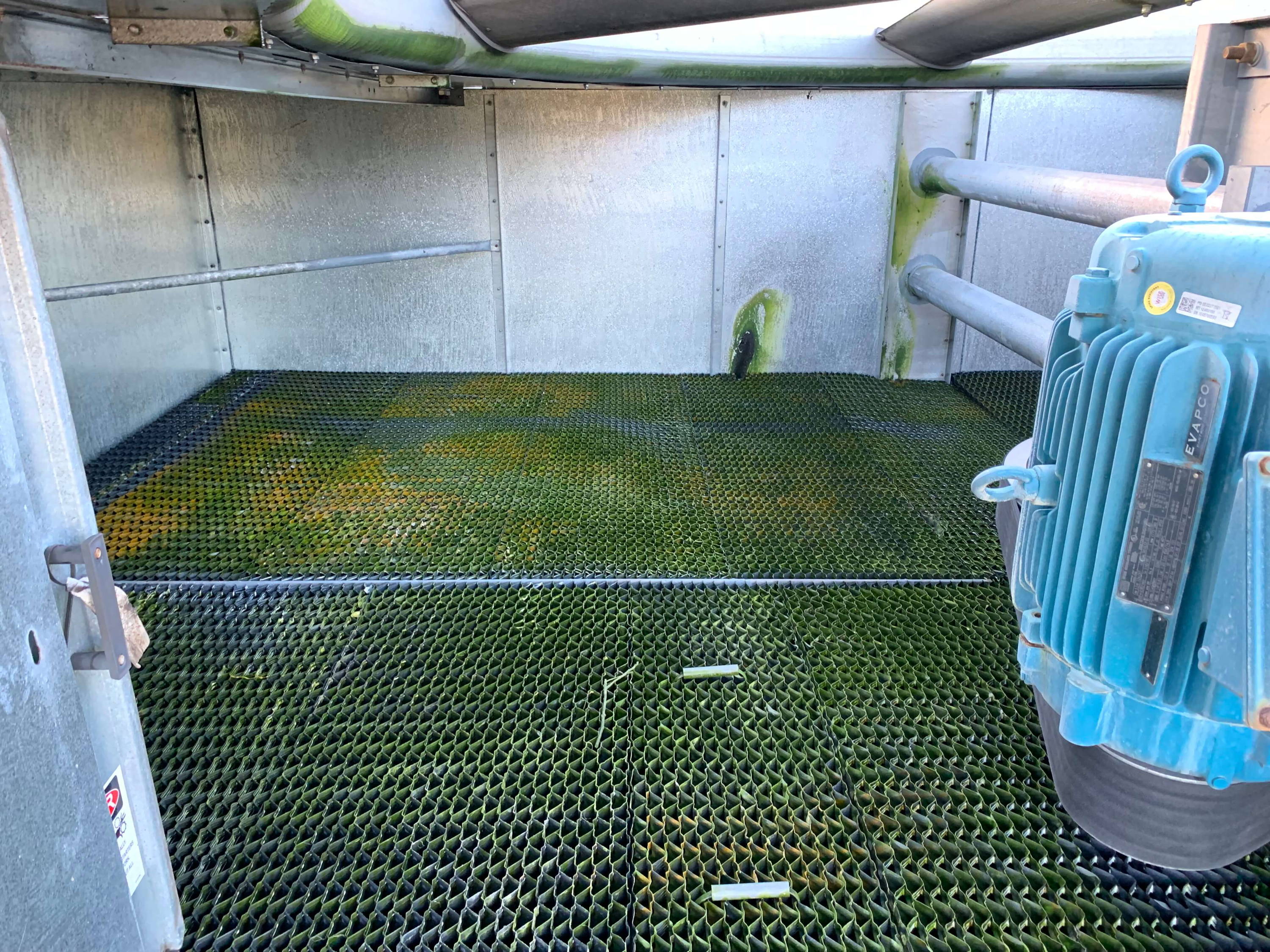 Cooling Tower Preventative Maintenance
We're cooling tower experts who understand the importance of annual preventative maintenance for your cooling towers.
Our Preventative Maintenance Service Package includes the following essential services:
• Oil change
• Belt check
• Replacement
• Gear shaft alignment
• Fan pitch and length measurements
Our expert team will handle these critical services for you, allowing you to focus on other aspects of your operations. This service can be scheduled along with your tower cleaning and decontamination. Don't wait until it's too late - plan this crucial maintenance service with us today.
Cooling Tower Inspections
We'll Identify Potential Failures with Affordable Tower Inspections.

Keep track of your tower's condition with an annual service inspection.
Don't let unexpected downtime catch you off guard! Keep your cooling tower running smoothly with our affordable inspection services. Our team can quickly identify any issues and provide immediate repair needs, as well as offer quotes for future maintenance and repairs.
Contact us today and schedule your cooling tower inspection, ensuring maximum uptime and efficiency for your facility.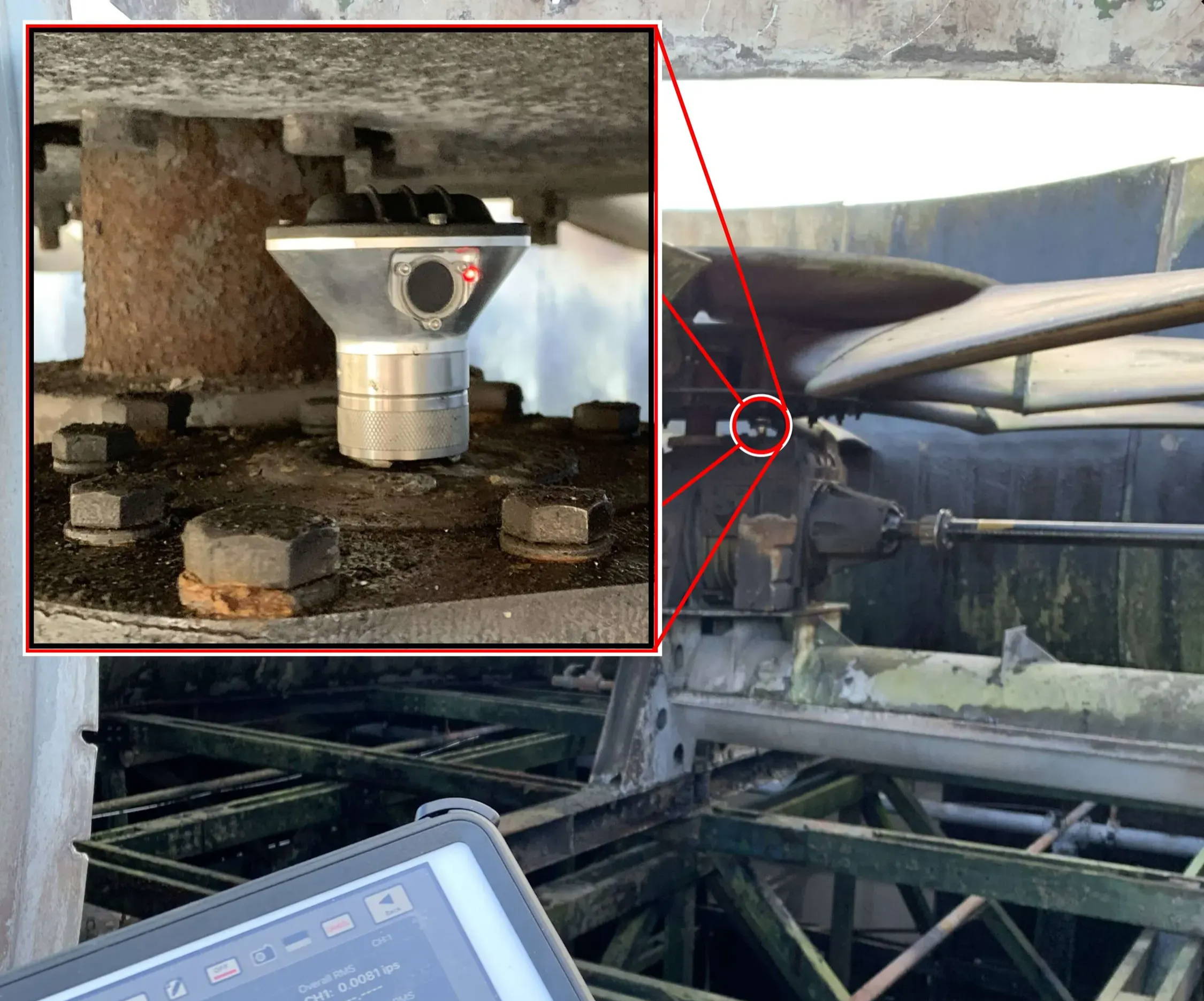 Cooling Tower Vibration Logging
Monitor your tower's health by logging vibration levels.
Vibration is energy within a system, and with the energy involved in regular cooling tower operation, vibration will always be present. Logging a tower's vibration levels during regular service visits will create a history of that tower's health, which will aid in earlier detection of issues like mechanical equipment degredation and allow for those issues to be mitigated before they become catastrophic.  
Vibration logging is another tool in our service and maintenence offerings that allows us to provide the fullest possible picture of your tower's health. It can be performed as its own scope, or bundled with the other offerings in our service package.
Most people see cooling towers as equipment, but we have made it our life's work.
We believe that our last job completed is our most recent resume. Let our quality of work do the talking.  
Our team has set the industry standard with Dedication, Expert Knowledge, and Customer Satisfaction.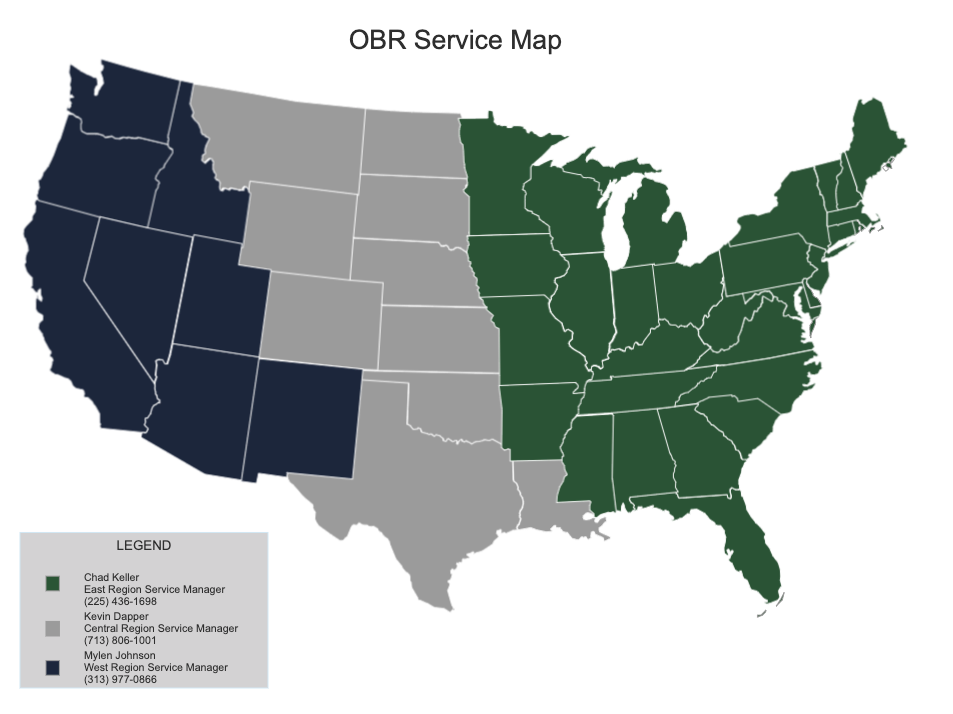 "We partner with OBR Cooling Towers to provide cooling tower cleaning and decontamination services to healthcare facilities for their internal Water Management Plan.

The work and documentation provided by OBR helps these customers comply with agency audits and inspections like Joint Commission and CMS (Center for Medicare and Medicaid Services).

OBR is also well equipped to make immediate cooling tower repairs to further meet the customer's needs for improved efficiency and heat transfer, thereby lowering energy costs."

- National Water Treatment Company - Healthcare Corporate Account Manager
Discover our all inclusive Cooling Tower package for all your tower needs.
JOIN OUR QUARTERLY MAILING LIST
Enter your email to recieve featured parts and quarterly news.